What We Do
Veterinary Services

IMPORTANT! In order to ensure adequate staffing for every appointment, we limit bookings to 30 days in advance. If you attempt to schedule and it shows all appointments are booked, check back the following day until additional appointments are available. Thank you.

We offer affordable vaccination, microchipping and euthanasia services for all pet owners, and spay/neuter services for the cats and dogs of New York State residents who receive public assistance. See below for details and to request services.
Vaccinations and Routine Testing
All services require pre-payment in full at the time of scheduling. The Mohawk Hudson Humane Society (MHHS) requires 48 hours' worth of cancellation or your pre-payment will be forfeited.
Microchips and Vaccines

Tech Exam (required before services are adminstered)
$25
Microchip (free with spay/neuter surgery)
$25
Cats or Dogs: Rabies Vaccination
$25
Cats: FVRCP or HCP (based on availability)
$25
Dogs: DA2PPv (Distemper)
$25
Dogs: Bordetella (Kennel Cough)
$25
Cats: FELV/FIV SNAP Test
$60

Dogs: 4DX (Heartworm, Lyme, Anaplasma, Ehrlichia)

(only available with spay/neuter surgery)

$60
Schedule your appointment below.
Vaccination/Microchip Schedule
Our availability is updated daily, so please check back tomorrow if the schedule is full today.
Spay/Neuter Services
Qualifying for Spay/Neuter at MHHS
To qualify for spay/neuter services through MHHS you must:
Be a resident of NYS
Qualify for one of the following forms of public assistance

Nutritional Assistance
Supplemental Social Security
Disability
Housing Assistance
Family Assistance
Safety Net Assistance
Medical Assistance

Schedule a pre-paid pre-surgical exam at MHHS ($25)
Agree to allow MHHS to microchip your pet if it is not already microchipped
Pre-Surgical Exam
Before your pet is scheduled for surgery, you will need to schedule an exam with one of our Licensed Veterinary Technicians (LVTs). Please bring all of the following to your pet's pre-surgical exam:
Proof of NYS residency
Proof of income qualification
All previous vaccination and veterinary records for your pet
Payment in full for the surgery you intend to schedule (see below for pricing)
When you arrive, a member of our team will verify your proof of NYS residency and your proof of income qualification. Our LVT will review your veterinary records and determine which vaccines are needed prior to surgery and administer or schedule those vaccines. There is no additional charge for the required vaccines. Your pet will be evaluated and you will be given surgery day instructions, and notified of any complicating conditions (examples listed below). Complicating conditions will result in a surcharge.
Following the pre-surgical exam, a member of our team will work with you to schedule your pet's surgery. Payment in full is due at the time of scheduling.
Income Qualified Spay/Neuter

Pre-Surgical LVT Exam
$25
Cat Spay Surgery
$165
Cat Neuter Surgery
$165
Dog Spay Surgery
$265
Dog Neuter Surgery
$265

Surcharge for Complication Conditions

Brachycephalic Breeds
Large Breed (+90 lbs)
Cryptorchid
Other high-risk or extended time conditions

$100 per condition
Schedule your pre-surgical exam below
End-of-Life Services
NOTE: If your pet is having a medical emergency, bring it to an emergency animal clinic immediately. MHHS cannot provide on-demand or emergency euthanasia services. If you feel your life is in imminent danger due to your pet's behavior, dial 911 for emergency assistance.
Medical Euthanasia
We provide low-cost euthanasia services, on a limited basis, for animals whose quality of life is poor due to advanced medical issues. You will need to discuss your pet's quality of life and prognosis with your own veterinarian, as MHHS cannot diagnose or treat your pet's medical condition. This can be a difficult decision to make and you may find this assessment >>, developed by Dr. Roger Blankfein of In the Comfort of Home, useful in seeing your pet's situation more clearly.
Behavioral Euthanasia
We offer behavioral euthanasia when we agree that the animal's quality of life is poor due to advanced behavioral issues, and that all reasonable measures to modify their behavior have been exhausted. If you are considering behavioral euthanasia, we ask that you submit a behavior helpline request >> to our Behavior Team before requesting euthanasia services.
What to Expect
You will need to present valid photo ID and proof of ownership, or your legal right to represent the pet's owner, at the time of appointment.
All services must be paid in full at the time of scheduling.
We cannot accommodate owners in the room with the pet during the procedure.
You will need to consider what to do with your pet's body following the euthanasia. Your choices will be:

Bring your pet's body home for burial
Send your pet's body for group cremation. This means ashes are not returned to you, but are scattered at Final Gift's Pet Memorial in Massachusetts.
Send your pet's body for private cremation, in which case the ashes will be returned to you. You will have the option of selecting personalized urns and other memorial keepsakes during your visit.

Grief: consider joining the free Pet Bereavement Group sponsored by In the Comfort of Home. More information on joining the group can be found below.
| | |
| --- | --- |
| End-of-Life Services | |
| Cat/Small Animal Euthanasia | $50 |
| Dog Euthanasia | $150 |
| Group Cremation | $50 |
| Private Cremation | Starting at $165 |
| Paw Print (only available with cremation services) | $60 |
To request services, email end-of-life@mohawkhumane.org
Pet Bereavement Group
Losing a friend is hard. To help people deal with the loss of a beloved companion animal, we offer a free pet bereavement support group on the third Wednesday of each month from 6 to 7 pm. This meeting will take place on Google Meet.
The group is led by Estelle Giles-Monroe, MSW, LCSWR, and made possible through generous support from In the Comfort of Home >>, a house call pet euthanasia service.
All are welcome to join us; reservations are not required.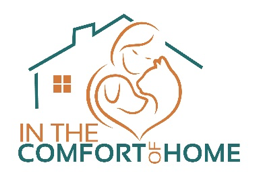 Our Partnerships
We are proud to partner with and support these local agencies and programs